About us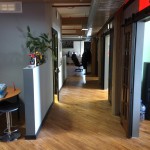 Who are we and what do we do?
We're an independently owned digital entertainment studio based out of Toronto, Canada. Our primary focus is on content driven games targeting consoles as well as handheld portable consoles with a special focus on R&D. Whether it's a JRPG, tactical strategy game or an action RPG, we LOVE games and anime so that's what we decided to do!
We originally began operations as a mercenary group of ninja developers handling covert and clandestine projects for clients but have since moved onto working on the development of our own IP.
With partners from the film and animation industry, our goal is to deliver the Hollywood blockbuster and AAA game experience with the uniqueness of a small indie studio. Why? Because we can!!
*Dev Null Studios is a licensed developer/publisher for the Nintendo and PlayStation platforms.*
Mission
We make content driven games and stuff for geeks, otakus and folks who won't admit they are but like the same stuff anyways.
Vision
Our goal is to be one of the top studios for content driven video games and digital media. We want to be the place every 16 year old wants to work for when they grow up!
Values
Keep it real. Embrace your inner geek!
Innovate and problem solve. Square hole, round pin? No problem!
We <3 video games and anime and love what we do!
Have fun but get your $#!t done!
We poke fun at everyone especially ourselves!
Don't be (too) evil. A little bit is ok 😉
---
MEET BUDD ROYCE LAM, DEV NULL STUDIOS FOUNDER & CEO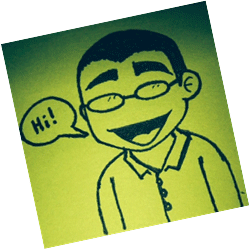 Budd Royce Lam is an industry professional with close to 20 years of experience in technology and entertainment. He founded Dev Null Studios in 2012 as a way to merge his passion for video games and his skills as an entrepreneur. Budd bridges the technological, managerial and creative gaps between the various arms of the entertainment industry by using entrepreneurship to apply his expertise in the fields of video games, music, and film/animation.
No stranger to start-up companies, Budd, mentored by Jennifer Wood, a former member of the venture capitalist reality show Dragons Den (Shark Tank in the US), founded BRL Guitarworks in 2007, a hot rod guitar shop and the Canadian distributor representing global companies such as Hipshot Products(USA), Caparison Guitars(Japan), Bare Knuckle Pickups (UK), AMT Electronics (Russia) and Lundgren Pickups (Sweden). Other achievements include founding the official online community for Caparison Guitars in 2007 (now sold to The Caparison Guitar Company, UK), the only officially recognized online community for DiMarzio guitar products in 2008, as well as the game jam group Team Whisky Tango Foxtrot in 2012, where he helps mentor young up and coming game designers and developers both locally and abroad.
Budd holds a BCom from Ryerson University in Toronto, Canada, and studied computer networking, as well as video game design and development at Seneca and triOS colleges in Toronto. Ever ambitious, he is one of the internationally select few earning CORe Credentials through Harvard University's (Cambridge, MA) Harvard Business School interactive online initiative, HBX.
He is a former EC-Council CEH and is a proud member of the IEEE, IGDA and AF&AM Acacia Lodge No. 430.